VHB Expands Services with Acquisition of The Johnson Company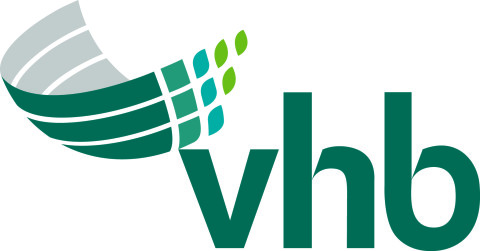 WATERTOWN, MA (March 18, 2018) – VHB announces its acquisition of The Johnson Company (JCO)—a 30-person environmental science and engineering firm serving clients throughout the U.S. from offices in Vermont, New Hampshire, and Maine. Together with JCO, VHB's growing team is poised to deliver a broader array of services and additional resources to meet market demands for clients nationwide. JCO brings a new Contaminated Site Assessment and Remediation (CSAR) practice to VHB.
Established in 1978, JCO specializes in assessment and remediation of complex contaminated sites, environmental forensics, litigation support, liabilities and damage assessments, brownfields, and site/civil engineering services.
"This acquisition further solidifies our existing strong team and builds upon our environmental services offerings," said New England Regional Manager Tom Jackmin. "We're excited to welcome our new colleagues—their technical excellence and creative approach are well recognized across the industry, and VHB is looking forward to a bright future together."
VHB's team of 1,400 professionals partners with clients from 30 locations along the East Coast on some of the nation's most complex and challenging infrastructure and development projects. In New England, VHB operates from 11 offices throughout the region, including South Burlington, Vermont; South Portland, Maine; Bedford, New Hampshire; Watertown, Boston, Worcester, Springfield, and Hyannis, Massachusetts; Providence, Rhode Island; and Wethersfield and Middletown, Connecticut.
President and CEO Mike Carragher stated, "VHB's strategy for growth includes a deliberate, thoughtful plan that combines promoting and moving key professionals within the firm, recruiting new talent, and acquiring established, quality firms such as The Johnson Company. We continue to evolve our team so we're in an even better position to deliver creative solutions to our clients facing increasingly complex challenges."
JCO's Glen Kirkpatrick, P.Eng., P.G., and Guy Vaillancourt, PE, will join VHB as Principals.
"We are excited to be part of the VHB team where we can continue to be partners with our clients for smart thinking and creative strategies, and where we can expand the breadth and depth of our high-touch service from a larger footprint. We're looking forward to the future with our new colleagues at VHB and the opportunities on the horizon as we expand," said the two Principals. "Our entire team at JCO is excited to be part of a company that shares our values of client service, quality, and collaboration."
As part of the acquisition, VHB will maintain JCO's Montpelier, VT, location at: 100 State Street, Suite 600, Montpelier, VT 05602. VHB will continue to operate out of its South Burlington office. JCO employees in New Hampshire and Maine will join VHB's Bedford and South Portland offices.
About VHB
Founded in 1979, VHB's passionate team of engineers, scientists, planners, and designers provides consulting services to clients in the transportation, real estate, institutional, and energy markets, as well as to federal, state, and local governments. VHB partners with clients from 30 locations along the East Coast to improve mobility and enhance communities while balancing development and infrastructure needs with stewardship of our environment. www.vhb.com
/wp-content/uploads/2021/04/EBC-logo.png
0
0
competenow
/wp-content/uploads/2021/04/EBC-logo.png
competenow
2019-03-19 18:54:22
2019-03-19 18:54:22
VHB Expands Services with Acquisition of The Johnson Company