T Ford Co. Welcomes New President: Dan Galante
Effective October 10, 2022: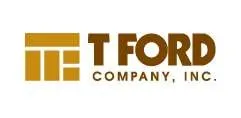 Georgetown, MA – Dan Galante has taken over as the President of T Ford Co. EBC Members Bill Peach will join Jack Enos and Dan as the Partner in the firm and will become Chief Operating Officer. Jack will assume the position of Chief Executive Officer. In keeping with the style and history of T Ford Co. Jack, Dan, and Bill will continue to manage projects directly to provide the standard of care that their clients expect and have experienced since the founding of the company. The management changes reflect the impact that Dan and Bill have had on the success of the company. They look forward to the future with this new management structure. Dan Galante has been an active member of the EBC, participating in the Dam Management Committee Leadership Team.
https://ebcne.org/wp-content/uploads/2021/04/EBC-logo.png
0
0
Stephanie Succar
https://ebcne.org/wp-content/uploads/2021/04/EBC-logo.png
Stephanie Succar
2022-10-17 11:19:37
2022-10-17 11:19:41
T Ford Co. Welcomes New President: Dan Galante