PFAS Resources: New On-Demand Webinar with Avram Frankel, P.E.
Interested in PFAS, groundwater, and remediation? View an on-demand webinar featuring Avram Frankel, P.E., Managing Principal at Integral Consulting Inc., who offers his take on key lessons learned and game-changing developments in soil and groundwater remediation over his 30-year career. He also provides some thought leadership for groundwater professionals on how these observations and other factors might inform our response to the presence of PFAS in drinking water supplies. The educational webinar was held last month and attended by environmental professionals, clients, and interested parties from around the world.
Mr. Frankel has provided insights on remediation and environmental issues in a variety of forums, including serving on an expert panel at the National Ground Water Association's Groundwater Week. He is the author of a recent paper on PFAS published in the international journal Groundwater. View journal article.
Webinar Link
Mr. Frankel is joined by Ryan Moore, PFAS Program Manager at REGENESIS, who discusses in situ treatment of PFAS using colloidal activated carbon to eliminate PFAS risk at a low cost. The webinar is hosted by REGENESIS.
Highlights of this webinar:
Perspectives on the evolution of remediation hydraulics, direct push technologies, next generation in situ reagents, and integrated site remediation and drinking water treatment strategies
Key market forces that continue to shape our industry such as insurance, government funding, and litigation
What has been achieved in the remediation industry, key lessons learned, what could be done better, and how we will meet new challenges
An update on the use of PlumeStop to eliminate risk on PFAS sites globally.
About the Presenters:
Mr. Avram Frankel is a professional engineer, technical expert, and program manager with more than 30 years of experience on a wide range of commercial/industrial, municipal, state, and federal sites regulated under CERCLA, RCRA, TSCA, and numerous state programs. A civil and environmental engineer licensed in California, Oregon, Washington, Colorado, and Georgia, Mr. Frankel provides his clients with strategic management and technical analysis in support of due diligence, redevelopment, technology evaluation, site investigation, water treatment, remediation, and legal/litigation matters. With a focus on enhancing health and safety, restoration of drinking water aquifers, and delivery of potable water, he has overseen the design, costing, installation, and optimization of groundwater remediation and water treatment systems across the U.S. over a wide range of site scales, geologies, and technical complexities. Mr. Frankel has also spent a large portion of his career addressing emerging contaminants of the past and present, including hexavalent chromium, perchlorate, PFAS, and 1,2,3-trichloropropane. He has also served as a consulting and testifying expert on numerous litigation matters, including pre-trial and trial testimony.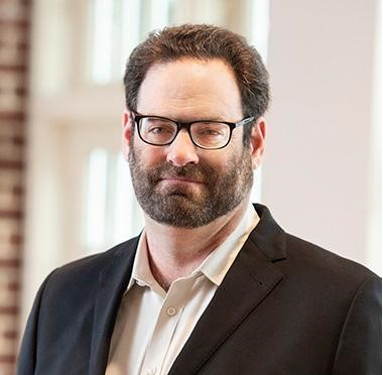 Managing Principal
Ryan Moore
PFAS Program Manager, REGENESIS
Ryan Moore has 20 years of experience as an environmental project manager and laboratory account executive relating to multimedia contamination sites throughout the U.S. His experience has focused on site investigations of soil and groundwater contamination, corrective action evaluations, operation and maintenance of remediation systems, large soil removal remedial projects, in situ groundwater and soil treatment, vapor intrusion assessments, environmental laboratory operations such as QA/QC evaluations, data interpretations, and business development. Ryan holds a B.S. in environmental studies from Manchester College, North Manchester, Indiana.
/wp-content/uploads/2021/04/EBC-logo.png
0
0
Stephanie Succar
/wp-content/uploads/2021/04/EBC-logo.png
Stephanie Succar
2021-09-27 12:35:50
2021-09-27 12:35:52
PFAS Resources: New On-Demand Webinar with Avram Frankel, P.E.