EBC Welcomes New Members to the Board of Directors
On June 16, 2022 the EBC Membership voted to elect ten new members to the EBC Board of Directors. EBC's newest Board members represent a diversity of sectors across the environmental and energy industries and will support EBC's mission of fostering the development of the industry in New England.
Welcome!
Jonathan Abplanalp
Vice President
Resource Options, Inc.
200 Highland Avenue, Suite 404, Needham, MA 02494
email | 781.455.7428
Jonathan (Jon) Abplanalp joined Resource Options, Inc. in 2001 as a Recruiter and currently serves as the Vice President of the Environmental division. Over the past 20 years, Jon has held nearly every role involved in staffing and has been an integral member in creating the strategic vision of ROI and growing the Environmental Division as a top competitor in the field. Jon is responsible for developing and growing the environmental division across all areas of the business; including hiring, training and developing internal staff, sales, client management and recruiting oversight. Jon's territory includes the greater New England area as well as New York, New Jersey, and Connecticut.
Jon graduated from Connecticut College with a degree in Environmental Studies in 1998 and began his career in staffing at Hollister Associates in Boston. Since 2017. Jon has been involved in the environmental business community and has served on committees within the Environmental Business Council, the Licensed Site Professionals Association, and the EBC of New Jersey. He is a current board member of the Society of American Military Engineers, Boston post, serving as the Golf Committee Chair, and was the 2009 – 2010 Membership Chair for the Society of American Military Engineers, New Jersey Post.
---
Julie P. Barry
Partner
Prince Lobel Tye LLP
One International Place, Boston, MA 02110
email | 617-456-8090
Julie Pruitt Barry is a trial and appellate attorney with more than 25 years of experience in state and federal courts including the Massachusetts Appeals Court, Superior Courts, Land Court, Probate Court, and the U.S. District Court, and First Circuit Court of Appeals. She represents developers, commercial and residential property owners, businesses, and individuals.
Julie's practice focuses on commercial and residential real estate and land use litigation and permitting, including zoning and planning, affordable housing, cannabis, renewable energy, historic districts, title and easements, construction, and insurance coverage. She also represents clients in state and federal environmental administrative matters including wetlands and tidelands, and hazardous waste under both state and federal Superfund Acts, MA Chapter 21E, and CERCLA, as well as in mediation and arbitration proceedings.
Julie successfully defended a commercial and residential property owner against an abutter's appeals of a groundwater conditional use permit granted by the Boston Zoning Board of Appeals both at trial in Suffolk Superior Court and on appeal (Perry v. Boston ZBA, 100 Mass.App.Ct. 138 (2021), as well as a Certificate of Appropriateness granted by the Back Bay Architectural Commission at trial in Suffolk Superior Court, which was not appealed, for a highly visible mixed use residential, retail and office building on Newbury Street in Boston.
---
Marc Bergeron
Principal
Epsilon Associates, Inc.
3 Mill & Main Place Suite 250 Maynard MA 01754
email | 978.461.6253
Marc Bergeron is a Principal and member of the Ecological Sciences Team at Epsilon Associates in Maynard, Massachusetts. He has 26 years of professional experience successfully obtaining local, state, and federal environmental permits to support private and public development, transportation-related, and energy projects throughout the Northeastern US. He has a diverse background in environmental studies, specializing in wetland delineation, assessment, and mitigation, construction monitoring, ecological inventories, wildlife habitat assessments, and vernal pool ecology. He is also particularly knowledgeable in siting and licensing energy facilities such as natural gas pipelines, overhead and underground electric transmission lines, and renewable/traditional power generation facilities.
Marc is the chair of the EBC Energy Resources Committee.
---
David Foss
Senior Vice President
Wilcox & Barton, Inc.
1B Commons Drive, Unit 12B Londonderry NH 03053
email | (603) 369-4190 ext. 523
David Foss is the Principal Hydrogeologist who leads the Brownfield Redevelopment practice at Wilcox & Barton, Inc.. He is a strong advocate for Environmental Justice and finds great satisfaction in the revitalization of urban neighborhoods and the social benefits of economic renewal. He is an expert in Brownfield incentive programs and policy, using those resources to identify and implement solutions for projects with challenging environmental histories amid overlapping regulatory programs. David works to solve complex environmental problems and to promote the protection of natural resources with a current focus on site assessment and remediation including PFAS in drinking water.
In addition to the EBC, David is active in numerous civic and professional organizations including the Licensed Site Professional (Massachusetts), Rhode Island Society of Environmental Professionals, the American Institute of Professional Geologists (AIPG), and the Massachusetts Geologic Society. He is a Certified Professional Geologist and Licensed Site Professional.
---
Kyle R. Johnson
Partner
Brown Rudnick LLP
185 Asylum, 38th Floor, Hartford, CT 06103
email | (860) 509-6570
Kyle Johnson is a partner in the Firm's Energy, Regulatory, and Environmental Practice Group. Kyle focuses his practice on environmental issues in real estate and corporate transactions, including environmental due diligence, negotiation of liabilities, and drafting of contractual documents and indemnities, regulatory compliance and enforcement matters, remediation of contaminated properties, and general environmental counseling. Kyle's practice is multijurisdictional, and he advises clients on the identification and resolution of complex environmental risks and liabilities in a range of industries. Kyle assists clients in the drafting and negotiation of environmental provisions of purchase and sale agreements, asset purchase agreements, and other merger agreements, as well as financing agreements; selects and retains environmental consultants and other contractors to assist clients in the due diligence process, and to conduct environmental investigations, remediation, and abatement; and advises clients regarding regulatory compliance, including guiding clients through regulatory permitting and resolving alleged violations and enforcement actions.
Kyle also has extensive experience in energy and public utility law, including siting, permitting, administrative and appellate litigation, as well as real estate law.
---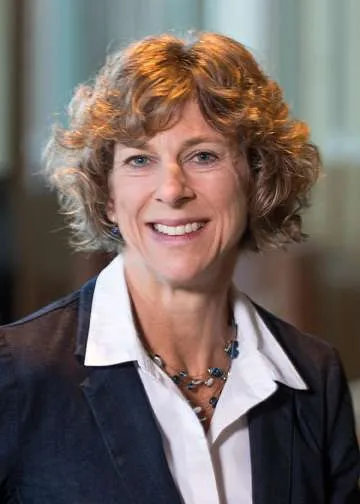 Leslie Lombardo
Senior Project Manager
GEI Consultants, Inc.
400 Unicorn Park, Drive, Woburn MA 01801
email | 781-721-4016
Leslie Lombardo is a Senior Project Manager, Massachusetts Registered Professional Engineer (P.E.), and Licensed Site Professional (LSP) at GEI Consultants, Inc. GEI is a national environmental, geotechnical, water resources engineering and ecology firm, employing more than 1,000 staff in 44 offices nationwide. Ms. Lombardo has over 20 years of experience in site investigation and remediation under the MCP. She has managed the characterization and remediation of polychlorinated biphenyl (PCB)-contaminated sites (both soil and building materials) regulated under the Toxic Substances Control Act (TSCA) regulations. Ms. Lombardo also has extensive experience developing Spill Prevention, Control and Countermeasures (SPCC) Plans under the Federal Oil Pollution Prevention regulations and Storm Water Pollution Prevention (SWPPP) Plans to meet the requirements of National Pollutant Discharge Elimination System (NPDES) permits.
Prior to joining GEI, Ms. Lombardo was an active-duty officer in the U.S. Air Force for over 9 years. One of her responsibilities as an Air Force officer was managing and implementing a base-wide Environmental Compliance Assessment and Management Program.
Ms. Lombardo earned a B.S in Aerospace Engineering from Syracuse University and an M.S. in Engineering and Environmental Management from the Air Force Institute of Technology.
---
Stacy H. Minihane
Senior Vice President
Beals and Thomas, Inc.
32 Court Street, Plymouth, MA 02360
email | 508.366.0560
Stacy is a Senior Associate at Beals and Thomas, Inc. (B+T) and leads B+T's Planning and Environmental Services Discipline. She is a Professional Wetland Scientist and MVP Certified Provider with expertise in local, state, and federal environmental permitting to support entitlement for a variety of projects, such as natural resource planning and restoration, renewable energy, and significant mixed-use developments. Her thorough understanding of the subject matter and dynamics of working with government agencies allows her to help project applicants manage complex technical information while maintaining productive communication throughout the process. She actively reviews and comments on proposed regulatory changes and has coordinated extensively with various regulatory agencies about such changes, including involvement in technical advisory committees. In addition to her permitting and natural resource expertise, Stacy is an experienced facilitator, managing and participating in the collaborative processes for a variety of projects. Her municipal work includes assistance with regulatory updates and open space and recreation planning, and she also undertakes peer reviews.
She is a former member of her community's Conservation Commission, presently serves on her town's Open Space and Recreation Plan Implementation Committee and is engaged in various regulatory and resiliency initiatives. She currently serves as the Association of Massachusetts Wetland Scientists President. Stacy has enjoyed contributing to EBC as part of the Ocean and Coastal Resources Committee Leadership Team and appreciates the opportunity to continue contributing as an EBC Board Member.
---
Valerie A. Moore
Partner
Nutter McClennen & Fish LLP
155 Seaport Blvd., Boston, MA 02210
email | 617.439.2233
Valerie A. Moore is an associate in the Real Estate Department of Nutter McClennen and Fish LLP. Clients rely on Valerie's counsel in a variety of real estate matters, including land use, affordable housing, construction, zoning, and environmental permitting and litigation. She helps clients work with local, state, and federal government agencies, on issues of compliance as well as partnering with government entities. A wide range of clients, including commercial real estate developers and residential and commercial property owners, frequently turn to Valerie in permitting and environmental matters. Private landowners value Valerie's advice on the development of land under local zoning and wetlands bylaws, the Massachusetts Public Waterfront Protection Act chapter 91, and applicable easements.
Valerie has extensive experience representing clients before the Land Court, the Appeals Court, the Department of Environmental Protection, the Housing Appeals Committee, and municipal zoning boards and conservation commissions. Representative matters include: Wetlands permitting for a large agricultural project in an Area of Critical Environmental Concern; Appealing a special permit denial for an affordable housing project and obtaining a special permit on a negotiated remand; Permitting for large commercial and multifamily developments throughout Massachusetts; Defending a special permit appeal for a large senior living community; Permitting analysis and due diligence for the acquisition of a large multifamily project; Defending an appeal of a zoning map change; and Waterways permitting and appeals under M.G.L. c. 91.
Valerie continues her leadership outside the firm as a member of the Boston Bar Association and CREW Boston and has been selected to the Greater Boston Chamber of Commerce's Women's Leadership Program for 2019-2020. Valerie is the former Chair of the Ascending Professionals Committee of the Environmental Business Council of New England and serves on the Board of Directors of the Margaret Fuller Neighborhood House. Valerie received her J.D. cum laude from Boston University School of Law and her B.A. in Political Science and Economics from the University of Massachusetts at Amherst summa cum laude and with Commonwealth College Honors With Highest Distinction.
---
Francis Ricciardi
CEO
Weston & Sampson
55 Walkers Brook Drive, Suite 100, Reading, MA 01867
email | 978-573-4040
Frank is CEO of the firm, after serving for many years as Vice President and Discipline Leader for the firm's Environmental, Geotechnical, & Energy program. Frank has more than 30 years of experience in project management, climate resiliency design. environmental engineering, remediation system design, and hazardous waste site assessments.
---
Aaron Weieneth
New England Manager of Climate Change and Resilience
AECOM
250 Apollo Drive, Chelmsford, MA 01824
email | 978-905-3225
Aaron is an environmental planning and resilience specialist with over 20 years of experience. He serves as AECOM's New England Manager of Climate Change and Resilience and is one of AECOM's Environmental, Social, and Governance (ESG) Ambassadors. He is also a Municipal Vulnerability Preparedness (MVP) certified provider and serves on the Steering Committee for the Climate Adaptation Form, which is a collaboration between the Environmental Business Council of New England and the UMass Boston Sustainable Solutions Lab. In his role at AECOM, Aaron coordinates with clients and technical staff across business lines to integrate climate change and resilience considerations into infrastructure and planning projects for municipal, state, and federal clients.
/wp-content/uploads/2021/04/EBC-logo.png
0
0
Stephanie Succar
/wp-content/uploads/2021/04/EBC-logo.png
Stephanie Succar
2022-06-17 11:06:00
2022-07-01 11:37:00
EBC Welcomes New Members to the Board of Directors