Chad Sumner Named EBC Dam Management Committee Chair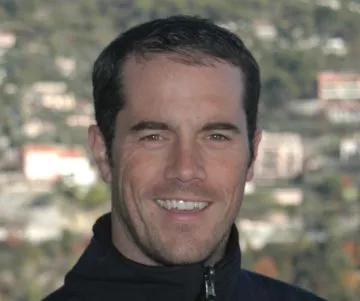 The EBC Dam Management Committee is pleased to welcome Chad Sumner of the SumCo Eco-Contracting LLC as the Committee's Chair.
Please join us in wishing our gratitude to Christopher Haker of Tighe & Bond, former Committee Chair of the EBC Dam Management Committee, who will continue to serve on the leadership team for this committee.  
Chad Sumner, Principal & Co-Founder
SumCo Eco-Contracting LLC
16 Front Street, Suite 209, Salem, MA 01970
978.744.1515 // [email protected]
Chad's Bio:
Chad is Principal and CEO of SumCo Eco-Contracting, LLC ("SumCo Eco"), a self-performing heavy site civil construction firm. Founded by Chad and his brother Travis in 2006, the company has completed hundreds of environmental improvement projects across the Northeast including dam removals and rehabilitations; river, wetlands and marsh restorations; coastal resiliency and climate adaptation; site remediation and redevelopment; culverts, bridges and other infrastructure; invasive species management, landscaping and more. In his role as CEO, Chad continuously defines and advances the firm's ecological construction niche; has assembled and guides SumCo Eco's complementary construction leadership team in addressing the diverse ecological, environmental and infrastructure challenges posed by climate change, and collaborates with industry stakeholders to improve best practices in ecological construction. Chad is a scientist by education and training, having received his Master's degree in Conservation Biology and dual Bachelor's degrees in Geology and Biology from the University of Pennsylvania. He has worked "in the field" at project sites for nearly 20 years, and oversaw the development and installation of the firm's ecological construction and revegetation projects for over 10 years. Chad is an active member of and frequent presenter at the Society of Wetland Scientists, the Association of Massachusetts Wetland Scientists, and the Environmental Business Council of New England.

About SumCo Eco-Contracting LLC
A site, civil and environmental construction company, SumCo Eco-Contracting ("SumCo Eco") and its more than ninety employees are devoted to the specialized field of ecological construction. Founded in 2006, SumCo Eco (along with contracting firms that have joined the company) has been privileged to serve as construction partner on thousands of eco improvement projects across the northeastern United States, including many of the region's most notable. Headquartered in Peabody, Mass., SumCo Eco's Construction Team Leads and their crews reside in and construct projects across the region, operating with a level of independence to pursue and construct projects most suited to the Team's core competencies. SumCo Eco self-performs most of its work, serving private, non-profit and public owners, and partnering with owners' engineers, scientists, permitting, and other partners and stakeholders to produce outstanding construction project outcomes.
/wp-content/uploads/2021/04/EBC-logo.png
0
0
Stephanie Succar
/wp-content/uploads/2021/04/EBC-logo.png
Stephanie Succar
2022-02-02 11:48:17
2022-02-02 11:51:30
Chad Sumner Named EBC Dam Management Committee Chair