When:
August 26, 2020 @ 9:00 am – 1:30 pm
Part two of the EBC New England Climate Change Resilience and Adaptation Summit is designed to continue to provide an opportunity to learn from and participate with a range of speakers discussing important issues impacting climate change in the region.
The lead-in and keynote speaker will be Daniel Schrag, the Director of the Harvard University Center for the Environment, who will provide an update on climate science and the impact of climate change on the region and the world.
Following Professor Schrag's presentation, case studies focusing on municipal resilience programs will provide key success elements on specific climate plans, program priorities, and implementation strategies. The major focus will be on those key elements that are moving municipal programs forward in preparation for the impact of climate change.
Finally, there will be a panel of thought leaders providing insight into the issues of climate change and the implications for New England.
Click here to review the presentation materials from Part One – State Leadership.
Keynote Speaker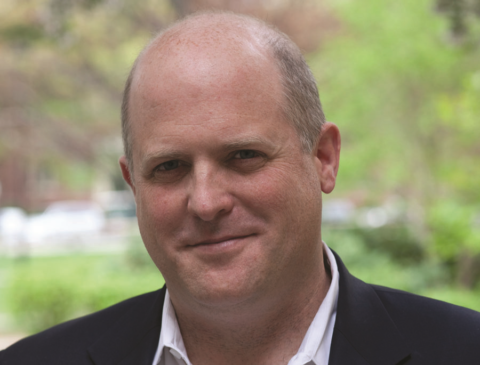 Daniel Schrag
Professor of Environmental Science and Engineering, Harvard University
Director, Harvard University Center for the Environment
Summit Moderators
Thomas Burack
Shareholder
Sheehan Phinney
H. Curtis Spalding
Professor of the Practice
Institute at Brown for Environment and Society (IBES)
Brown University
Speaker Agenda
Municipal and Private Sector
Increasing Resiliency – Coonamessett River Restoration Project
Elizabeth Gladfelter, Commissioner, Falmouth Conservation Commission
Investigator, Woods Hole Oceanographic Institution
Kelp Farming, a Potential Strategy for Remediating Ocean Acidification and Improving Shellfish Cultivation
Susie Arnold, Marine Scientist
Island Institute
Restoring the Maidford River to Mitigate Flooding, Improve Water Quality and Build Resiliency
Elizabeth Scott, President
Elizabeth Scott Consulting
Maine Flood Resilience Checklist: A Practical Framework for Assessing Vulnerabilities and Planning for Coastal Flooding
Abbie Sherwin, Senior Land Use and Coastal Planner
Southern Maine Planning and Development Commission
Thought Leaders – How do we Accelerate Towards Sustainable Solutions for Thriving Communities in the 21st Century?
Climate Solutions: What Government at All Levels Must Do Differently to Move Solutions Forward
Bob Perciasepe, President
Center for Climate & Energy Solutions
Strategies for Motivating Climate Action for Both Mitigating Climate Change and Building Community Resilience
David Herring, Director of Communication & Education
NOAA Climate Program Office
Final Agenda – New England Climate Change Summit – Part Two – Update on Climate Science
Registration Details
Individual Registration
| If registration occurs  ——–> | Through August 25 | After August 25 |
| --- | --- | --- |
| EBC Member: | $120 | $140 |
| Non-Member: | $165 | $185 |
| Government/Non-Profit: | $50 | $50 |
Group Registration
For EBC Members only – register five attendees for the price of four!
Discount will automatically be applied during online registration.
Fine Print
Please note that refunds are not available after August 25, 2020. No-shows will be charged. Please keep in mind that online registration for this webinar will close at 10:00 a.m. on Wednesday, August 26.
REGISTER NOW
SPONSOR THIS EVENT
Subsidized Registration
EBC Members Only – Ascending Professional Rate: $25
Attendees who have worked in the environmental/energy sector for less than 10 years.
Job Seeker Rate: $25
For attendees currently seeking employment, not for those currently self-employed.