When:
August 26, 2020 @ 9:00 am – 1:30 pm
Part two of the EBC New England Climate Change Resilience and Adaptation Summit is designed to continue to provide an opportunity to learn from and participate with a range of speakers discussing important issues impacting climate change in the region.
The lead-in and keynote speaker will be Daniel Schrag, the Director of the Harvard University Center for the Environment, who will provide an update on climate science and the impact of climate change on the region and the world.
Following Professor Schrag's presentation, case studies focusing on municipal resilience programs will provide key success elements on specific climate plans, program priorities, and implementation strategies. The major focus will be on those key elements that are moving municipal programs forward in preparation for the impact of climate change.
Finally, there will be a panel of thought leaders providing insight into the issues of climate change and the implications for New England.
Click here to review the presentation materials from Part One – State Leadership.
Final Agenda – New England Climate Change Summit – Part Two – Update on Climate Science
Presentations are posted to the Presentations section of the EBC website.
Agenda
Keynote Speaker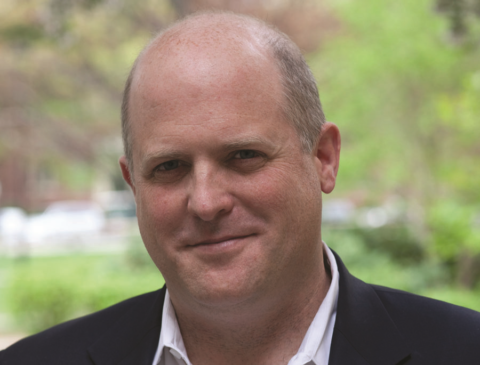 Daniel Schrag
Professor of Environmental Science and Engineering, Harvard University
Director, Harvard University Center for the Environment
[clear]
Summit Moderators
Thomas Burack
Shareholder
Sheehan Phinney
H. Curtis Spalding
Professor of the Practice
Institute at Brown for Environment and Society (IBES)
Brown University
Speaker Agenda
Municipal and Private Sector
Increasing Resiliency – Coonamessett River Restoration Project
Elizabeth Gladfelter, Commissioner, Falmouth Conservation Commission
Investigator, Woods Hole Oceanographic Institution
Kelp Farming, a Potential Strategy for Remediating Ocean Acidification and Improving Shellfish Cultivation
Susie Arnold, Marine Scientist
Island Institute
Restoring the Maidford River to Mitigate Flooding, Improve Water Quality and Build Resiliency
Elizabeth Scott, President
Elizabeth Scott Consulting
Maine Flood Resilience Checklist: A Practical Framework for Assessing Vulnerabilities and Planning for Coastal Flooding
Abbie Sherwin, Senior Land Use and Coastal Planner
Southern Maine Planning and Development Commission
Thought Leaders – How do we Accelerate Towards Sustainable Solutions for Thriving Communities in the 21st Century?
Climate Solutions: What Government at All Levels Must Do Differently to Move Solutions Forward
Bob Perciasepe, President
Center for Climate & Energy Solutions
Strategies for Motivating Climate Action for Both Mitigating Climate Change and Building Community Resilience
David Herring, Director of Communication & Education
NOAA Climate Program Office
Attendee List
Frannie Adams n/a Student
KIMBERLY BELLEMORE CC4ES Director
Chenelle Brown CMBG3 Law LLC Director of Government Affairs & Public Relations
Emily Day Northeastern University Current Graduate Research Assistant who is a Job Seeker
Paul Hearn Baralmar Advisors LLC Managing Member
George Holt Aries Engineering, LLC Principal Hydrogeologist
Eliza Jobin-Davis Weston & Sampson Engineer
Anthony Julian Haley & Aldrich admin
Katherine Kemen BSC Group, Inc. Climate Adaptation & Resilience Specialist
Hillary King Commonwealth of Massachusetts MVP Central Regional Coordinator
Jayne Knott JFK Environmental Services LLC Principal
Deanna Lambert Weston & Sampson Engineers, Inc. Engineer I
Stephen Leahy Northeast Gas Association VP, Policy
Jeffrey Malloy BSC Group, Inc. Environmental Scientist
Diane Mas Fuss & O'Neill Vice President/Chief Resilience Officer
Jamie Mathews Falmouth Conservation Commission Chairman
Karen Mauney-Brodek Emerald Necklace Conservancy President
Charles McCaffrey Town of Falmouth, Coastal Resiliency Action Committee Committee Chair
Carolyn Meklenburg MA Executive Office of Energy and Environmental Affairs MVP Greater Boston Regional Coordinator
Susanne Moser Susanne Moser Research & Consulting Director
Bruna Paranhos Jacobs Resiliency Engineer
Sonja Plesset Stone Foundation Executive Director
Courtney Rocha Commonwealth of Massachusetts MVP Regional Coordinator
Annie Ropeik New Hampshire Public Radio Reporter: Energy & Environment
Media Sehatzadeh GZA GeoEnvironmental, Inc. Assistant Project Manager
Cathleen Stone Stone Foundatin President
Flora Su GZA GeoEnvironmental, Inc. Environmental Engineer I
Craig Swanson Swanson Environmental Associates Principal Associate
Andrew Vitvitsky MIT Climate CoLab Research Associate
Sheila Warren USACE New England District Silver Jackets Coordinator
David Watters NH Senate Senator