When:
May 23, 2019 @ 5:00 pm – 7:30 pm
Where:
Nutter McClennen & Fish LLP
155 Seaport Boulevard
Boston
MA

Thank you to our Gold Sponsor

Thank you to our Silver Sponsors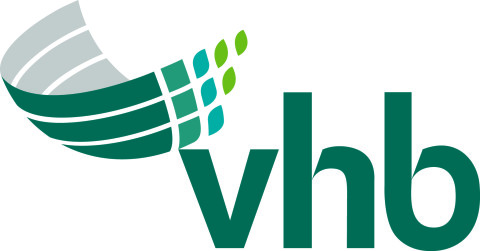 Thank you to our Bronze Sponsor
This EBC evening program will focus on environmental, energy, and climate programs for the Commonwealth of Massachusetts.
Featured is Kathleen Theoharides, newly appointed Secretary of the Executive Office of Energy and Environmental (EOEEA) for the Commonwealth of Massachusetts. She will provide a review of the Commonwealth's environmental, energy and climate strategies under the leadership of the Baker-Polito Administration.
Moderated Discussion: Following the presentation, Robert D. Cox, Jr., Chair of the EBC Board of Directors and Managing Partner for Bowditch & Dewey, LLP, will moderate an open discussion with the audience on issues of concern to the EBC membership.
Final Agenda – EBC Leadership Program – Environmental Energy and Climate Programs for the Commonwealth of Massachusetts
Attendee List
Alice Arena Fore River Residents Against the Compressor Station President
Liz Argo Cape & Vineyard Electric Cooperative Manager
James Avery Pierce Atwood LLP Partner
Parnian Baniahmad CDM Smith Water Resources Engineer
Marc Bergeron Epsilon Associates, Inc. Associate
Laura Borth Fore River Residents Against the Compressor Station
Peggy Briggs Epsilon Associates, Inc. Managing Principal
Kerry Britland Eversource Energy Director Regulatory Affairs
Lisa Brothers Nitsch Engineering Chairman and CEO
Paul Caron Paul E. Caron Associates President
James Cater Eversource Energy Energy Efficiency Consultant
Susan Chapnick Town of Arlington / NEH Conservation Commissioner
Ben Chilcoat ICF Energy Analyst
Robert Cox Bowditch & Dewey, LLP Managing Partner
Paula Devereaux Pierce Atwood LLP Partner
Erin Engstrom Eversource Energy Senior Specialist, Community Relations
Catherine Finneran Eversource Energy Director, Environmental Affairs
Mary Fischer Brandeis University Sustainability Manager
Robert Fishman Nutter McClennen & Fish LLP Partner
Kathleen Freeman EDP Renewables Senior Manager, Permitting & Environmental, Mayflower Wind
Jennifer Griffith Northeast Waste Management Officials' Association (NEWMOA) Project Manager
Kylee Hamilton Jacobs Environmental Consultant
Bob Hamilton Woods Hole Group President
David Hewett Epsilon Associates, Inc. Principal
Kari Hewitt VHB Director of Sustainability
James Hunt Eversource Energy Senior Vice President, Regulatory Affairs & Chief Communications Officer
Todd Isherwood Mass Maritime Outreach Specialist/Energy Manager
Natalie Johnson Exponent Managing Scientist
Kelly Knee RPS Ocean Science Executive Director
Kelan Koncewicz VHB Environmental Scientist
Eric Krauss New England Aquarium EVP, COO & CFO
Nora Kusaka Herrero Bohler Engineering Design Engineer
Ann Lowery MassDEP Asst. Commissioner
Kendra Martin BETA Group, Inc. Engineer
Dorothy McGlincy MA Association of Conservation Commissions Executive Director
Owen Miles Haley and Aldrich, Inc. Hydrogeologist
Stacy Minihane Beals and Thomas, Inc. Senior Associate, Environmental Specialist
Mary Monahan Fuss & O'Neill Associate/Director of Business Development
Michelle O'Brien Pierce Atwood LLP Partner
Stephen Pike Massachusetts Clean Energy Center Chief Executive Officer
Maria Pozimski Horsley Witten Group GIS Analyst
Karen Rave
Chuck Raymond Geosyntec Consultants Marketing Manager
Erik Rexford Epsilon Associates, Inc. Senior Planner
Frank Ricciardi Weston & Sampson Vice President
Judy Roberts Fore River Residents Against the Compressor Station Board Member
Jason Ross VHB Director of Noise and Vibration
Jake San Antonio VHB Managing Director
Mason Sandell Charter Contracting Company, LLC Principal
Lynne Santos Trinity Consultants Managing Consultants
Michael Scipione Weston & Sampson CEO
Ruth Silman Nixon Peabody LLP Partner
Frank Singleton Town of Weymouth Conservation commissioner
Matthew Snell Nutter McClennen & Fish LLP Partner
Peter Spawn TRC VP
William Spitzer New England Aquarium Vice President, Learning & Community
Chris Stockwell SumCo Eco-Contracting Chief of Project Development
Francis Stone
Scott Turner Nitsch Engineering Director of Planning
Bob Varney Normandeau Associates President
Andrew Vitvitsky MIT Climate CoLab Research Associate
Michael Walsh CDM Smith Vice President
Aaron Weieneth AECOM Manager of Climate Change and Resilience
Jessica Yeager Geosyntec Consultants Senior Engineer