When:
April 24, 2020 @ 8:45 am – 12:00 pm
EBC Tracking Coronavirus Developments - Click for more information.
Please note: this program has been converted to webinar format.
This EBC Connecticut Leadership webinar will feature the leadership of the Connecticut Department of Energy and Environmental Protection (DEEP) including Commissioner Katie Dykes and her senior leadership team – the Deputy Commissioners.
The webinar will focus on Connecticut DEEP's environmental and energy program developments, enforcement activities, budgets, and overall priorities for 2020.
Plan to attend and learn how state environmental agency program priorities will impact state, municipal, and private sector activities.
Important Environmental and Energy Issues to be discussed:
Site Remediation and Brownfields
Dredging and Ports & Harbors
Grant Funding
Renewable Energy
Offshore Wind Development
Stormwater Management
Water Supply
Enforcement
Infrastructure
Natural Gas Pipeline Expansions
Preparedness and Resiliency
Flooding and Coastal Erosion
Solid Waste Management
Urban Soils
Organics Management
PFOAs and Emerging Contaminants
Following the formal presentations there will be a moderated discussion with the speakers that will address critical issues important to EBC member companies.
Thank you to our PLATINUM SPONSOR
Thank you to our GOLD Sponsor
Thank you to our Silver Sponsors
Thank you to our Bronze Sponsor
Program Agenda
Speaker Agenda:
Keynote Presentation: Top Connecticut DEEP Program Priorities for 2020
Katie Dykes, Commissioner
Department of Energy & Environmental Protection
State of Connecticut
Program Priorities: PURA, Energy and Technology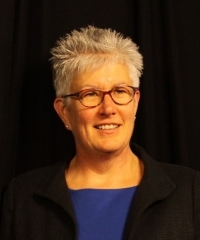 Betsey Wingfield, Deputy Commissioner for Environmental Quality
Department of Energy & Environmental Protection
State of Connecticut
Program Priorities: Environmental Quality  
Victoria Hackett, Deputy Commissioner for Energy
Department of Energy & Environmental Protection
State of Connecticut
Following the Speaker Presentations, will be a panel discussion, moderated by Dana Huff, Chair of the EBC Connecticut Chapter, and Senior Vice President of Tighe & Bond.
Webinar Details
Webinar: 8:45 a.m. – 12:00 p.m.
Individual Registration
| If registration occurs  ——–> | Through April 22 | After April 22 |
| --- | --- | --- |
| EBC Member: | $80 | $100 |
| Non-Member: | $100 | $120 |
| Government/Non-Profit: | $25 | $25 |
Group Registration
For EBC Members only – register five attendees for the price of four!
Discount will automatically be applied during online registration.
Fine Print
Please contact EBC if you are interested in a refund. No-shows will be charged. Please keep in mind that online registration for this webinar will close at 8:15 a.m. on Friday, April 24.
REGISTER NOW
SPONSOR THIS EVENT
Subsidized Registration
EBC Members Only – Ascending Professional Rate: $25
Attendees who have worked in the environmental/energy sector for less than 10 years.
Job Seeker Rate: $25
For attendees currently seeking employment, not for those currently self-employed.