When:
October 9, 2015 @ 7:30 am – 11:30 am
Where:
CDM Smith
75 State St
Boston MA 02109
Silver Sponsors
Bronze Sponsors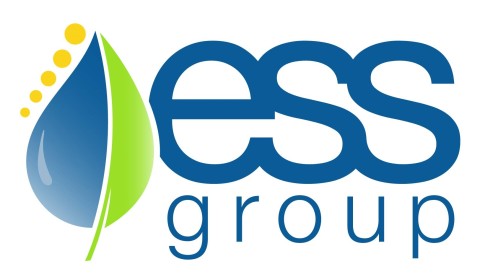 Dredging is critical to the current and future use of New England's waterways. This EBC program will provide an overview of current dredging projects in New England, with a focus on key dredging projects that have significant socioeconomic impact on the Region, namely Boston Harbor and New Bedford Harbor.
The Boston Harbor Deep Draft Navigation Project, as designed, will improve shipping channel depths to -50' (MLLW) allowing for a more efficient and safer flow of goods from Post-Panamax container ships as well as larger Cruise Line vessels. Speakers from the USACE, USEPA, and Massport will provide an overview of the project, its value to the region, and an update to the project schedule. In New Bedford Harbor, navigational dredging has been linked to the EPA Superfund process since 1998. Key stakeholders involved in the multiple phases of this complex project, including USEPA and MADEP, will provide a history, current happenings, and next steps for the project. A brief overview of how dredged material is managed in Long Island Sound will also be presented, focusing on the recent release of the Draft Long Island Sound Dredged Material Management Plan, a long term plan, resulting from years of data collection and stake holder involvement. And finally, the Program will conclude with a panel, allowing the audience to ask questions and for the speakers to make any final points.
General Continuing Education Certificates are awarded by the EBC for this program (3.5 training contact hours). Please select this option during registration if you wish to receive a certificate.
Program Chair
Stephanie J.K. Wilson, Senior Project Scientist, ESS Group, Inc.
Panel Moderator
Stacy Minihane, Associate, Beals and Thomas, Inc.
Speakers & Panelists
Jay A. Borkland, Vice President, Apex Companies, LLC
Paul Craffey, Section Chief, Superfund Section, Bureau of Waste Site Cleanup, MassDEP
Alicia Grimaldi, U.S. Environmental Protection Agency – Region 1
Dave Lederer, U.S. Environmental Protection Agency – Region 1
Lisa Lefkovitz, Senior Research Scientist, Battelle
Christopher W. Morris, Senior Maritime Project Manager, Massport
Edward G. O'Donnell, Chief, Navigation Section, U.S. Army Corps of Engineers – New England District
Meghan Quinn, DMMP/PEIS Program Manager, U.S. Army Corps of Engineers – New England District
Elaine Stanley, U.S. Environmental Protection Agency – Region 1
Visit the Presentations section of the EBC website to view the available presentations from this program.
Final Agenda – EBC 9th Annual Ocean Resource Management Conference – Update on Dredging in New England